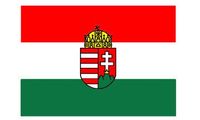 The Hungarian Community Club of Wallingford was founded in October of 1918 with the union of The First Hungarian youth Club and Senior Hungarian Men's Club. The Club's building site at 147 Ward Street was completed in December 1924 celebrated with a Gala New Years party.
The Hungarian Club firmly established itself as an important base for our Hungarian Heritage and now serves as a cultural center and event/ meeting place. The Club is available for rental by groups, clubs and organizations.
SATURDAY, DECEMBER 16 th @ 6PM
BRING YOUR OWN FAVORITE FOOD FOR ALL TO ENJOY !